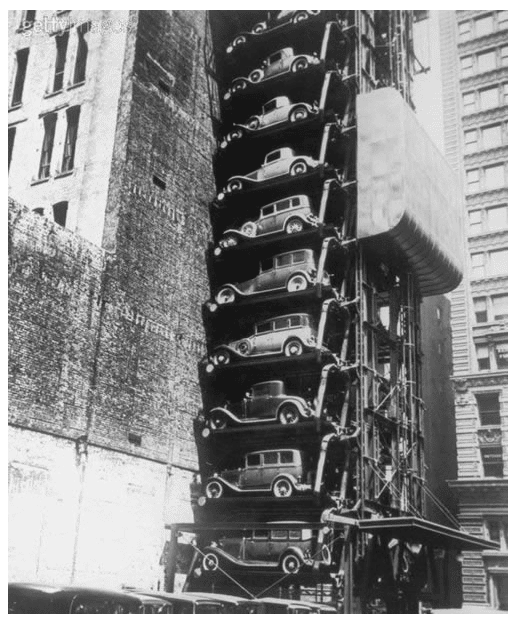 Parking Garage Cleaning Chicago
OK so parking garages in Chicago don't look like this anymore.
That being said the one thing they all need from time to time is a good cleaning. Parking garage cleaning in Chicago is a must have, especially after the winters we have with all of the salt being dragged into the garage sitting on the concrete, not to mention the spills, rubber and carbon dust and chewing gum.
We offer many options for cleaning your parking garage from complete pressure washing and power washing of the parking garage removing all salt, dirt, grease, chewing gum Etc. To vacuuming and leaf blowing in between deep cleanings of your garage.
Not all areas have to be cleaned at once either we have many customers that clean around the elevators monthly and only clean the entire parking garage once a year.
Whether the parking garage deck is concrete, asphalt, epoxy or others doesn't matter to us we can clean them all and have before.
We have the experience that are looking for and can work with  your parking schedule.
Whatever the case may be for you if you are looking for a great company that stands behind their work and loves what they do please call us at 773-696-0204